No matter how big or small of an event you have, Party AM DJs can provide the optimal service that your event requires. We have the best equipment, DJs, and rates to make your event the talk of the town!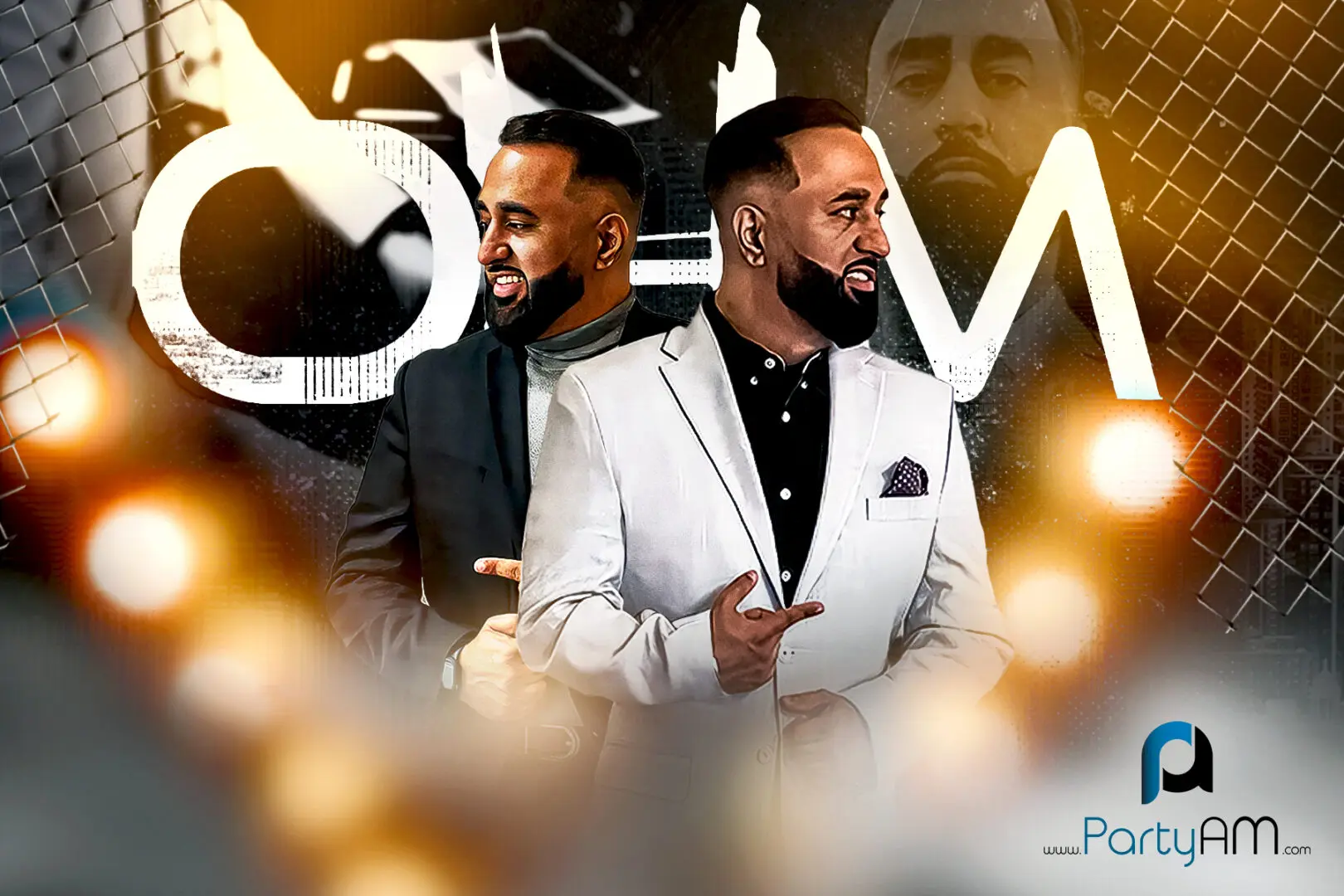 DJ / MC OHM Also known as Atish Kirpalani
As the Owner & President of Party AM LLC Entertainment & Event Lighting Décor. Atish Kirpalani is a performer, personality, and a brand specializing in energetic DJ sets. Through music and movement, he has the unique ability to bring groups of all ages and demographics together.
He is very popular and in-demand coast to coast, in the South Asian Luxury Wedding Industry. With his professionalism, he has set high standards and delivered excellence to all his clients since 2000. He has performed at many venues across the globe such as, Armani Hotel Dubai, Intercontinental Cartagena, Hilton Tulum, Phuket JW Marriot, NYC Cipriani, Bodrum Fairmount just to name a few with the best talent and professional entertainers with a mix of state-of-the-art sound and lighting, bringing unforgettable results to every event.
Our company provides music and entertainment for any type of event including private and corporate functions; specializing in LUXURY Wedding reception, ceremonies and baraats.
While planning an event, we know that all the details can become a bit overwhelming. You have envisioned your day and it is DJ Ohm's mission to see that every detail is taken care of as if you have done it yourself.
Our professional DJs MCs and Sound Engineers are committed to working with our clients to create extraordinary and unique events. We develop relationships with our clients to bring them a sense of comfort, trust and confidence. Our objective is to make the planning experience enjoyable and effortless so that you can have a wonderful time at your event.
(Please book DJ OHM (Atish Kirpalani) 6 months to 1 year prior to your event.)
FROM THE FIRST DANCE TO THE LAST SONG, WE'LL CREATE AN UNFORGETTABLE EXPERIENCE FOR YOU AND YOUR GUESTS.
At PARTY AM LLC, we believe that every wedding is unique and deserves a personalized approach. That's why we offer a range of packages and services that can be customized to suit your needs and preferences.
Our goal is to create a seamless and unforgettable experience for you and your guests, so you can relax and enjoy your wedding day to the fullest. Contact us today to discuss your wedding entertainment needs, and let us help you make your dream wedding a reality.
ENGAGEMENT / SANGEET / JAGGO / WELCOME DINNER
Sangeet/ Garba / Welcome Dinner
Sound System, Midrange amplified speakers on stands, DJ Setup with cover and façade. Dance floor lighting, 2 wireless Shure microphones for special announcements and DJ / MC.
Our Famous Mercedes Sprinter Baraat Van (State-of-the-Art MOBILE SYSTEM WITH LIVE DJ / MC
These dancers can bust a move from disco to hip-hop. Don't be jealous, they'll teach you too.
YOU CAN SELECT A LIVE DHOL PLAYER FOR YOUR  BARAAT or EVENT RECEPTION OR HAVE THEM FOR BOTH.
Our Luxury Wedding Reception is equipped with full range sound 2-4 Monitors, 2 Bass Bottoms, 2 wireless shure microphone setup, 2 intelligent Martin Moving Lights on vertical truss stands, white or black DJ booth facade and Live DJ/MC.
Our Luxury Wedding Ceremony is equipped with full range sound, wireless shure microphone setup with handheld or a clip-on lapel microphone for the priest. A live DJ will be playing soft background ceremony traditional music such as, shehnai, nadaswaram and or american instrumental. We can also customize your ceremony playlist to tailor your event.
You imagine, we design, your guests experience. Lighting has a magical ability to transform places, spaces and experiences. When done correctly, Proper lighting can enhance all aspects of your event no matter if it's a concert, party, wedding, or corporate event. When it comes to event lighting, Experience matters! You wouldn't hire your Caterer to be your DJ, so why trust your guests lighting experience to anyone other than a professional. Let us use our years of experience in Lighting design; from simple and elegant to hip and modern and everything in between, we have you covered! What kinds of lighting do we offer? Great Question: PARTY AM Entertainment and EVENT Lighting Décor Offers the following event lighting:
LED Up lighting Around the Perimeter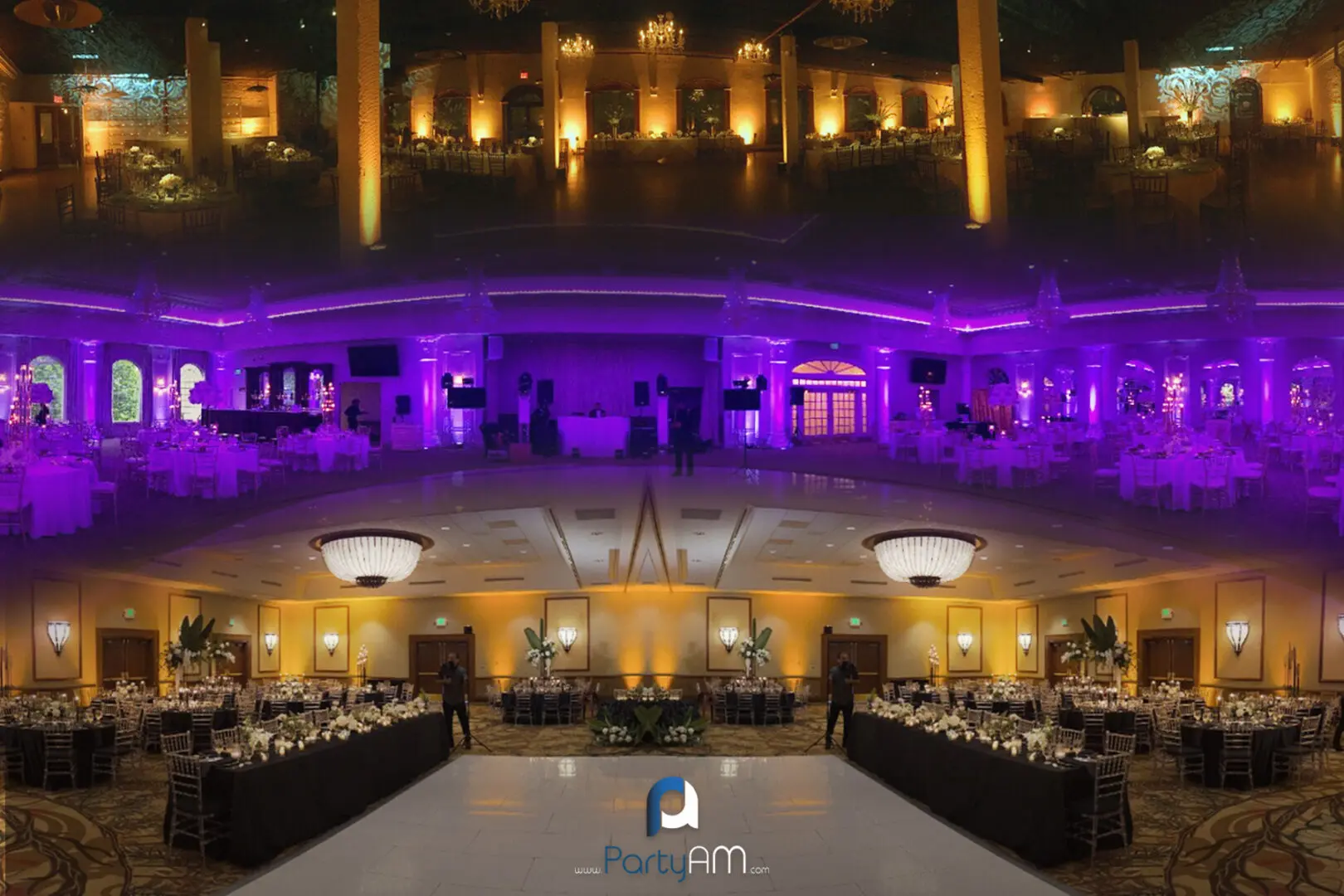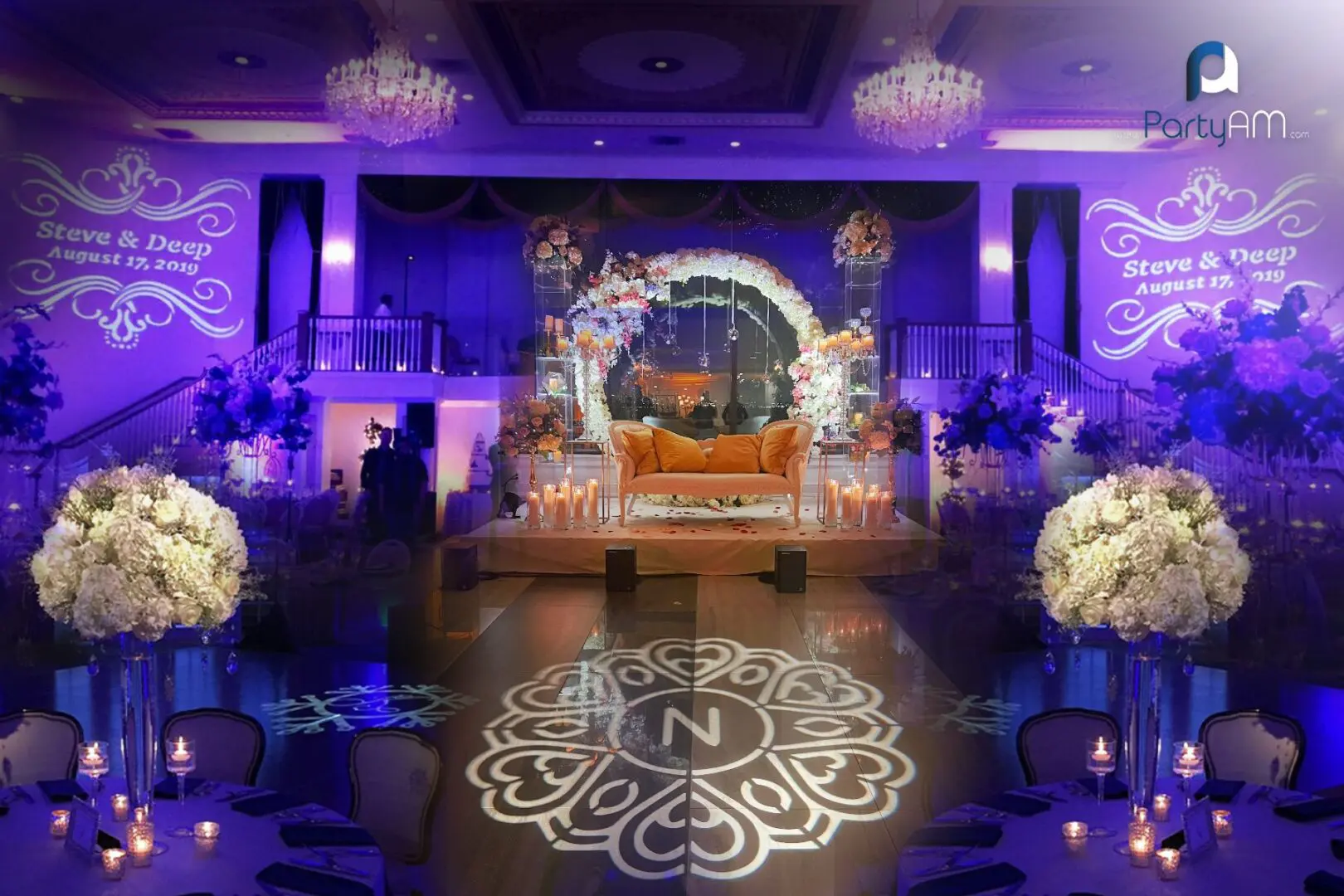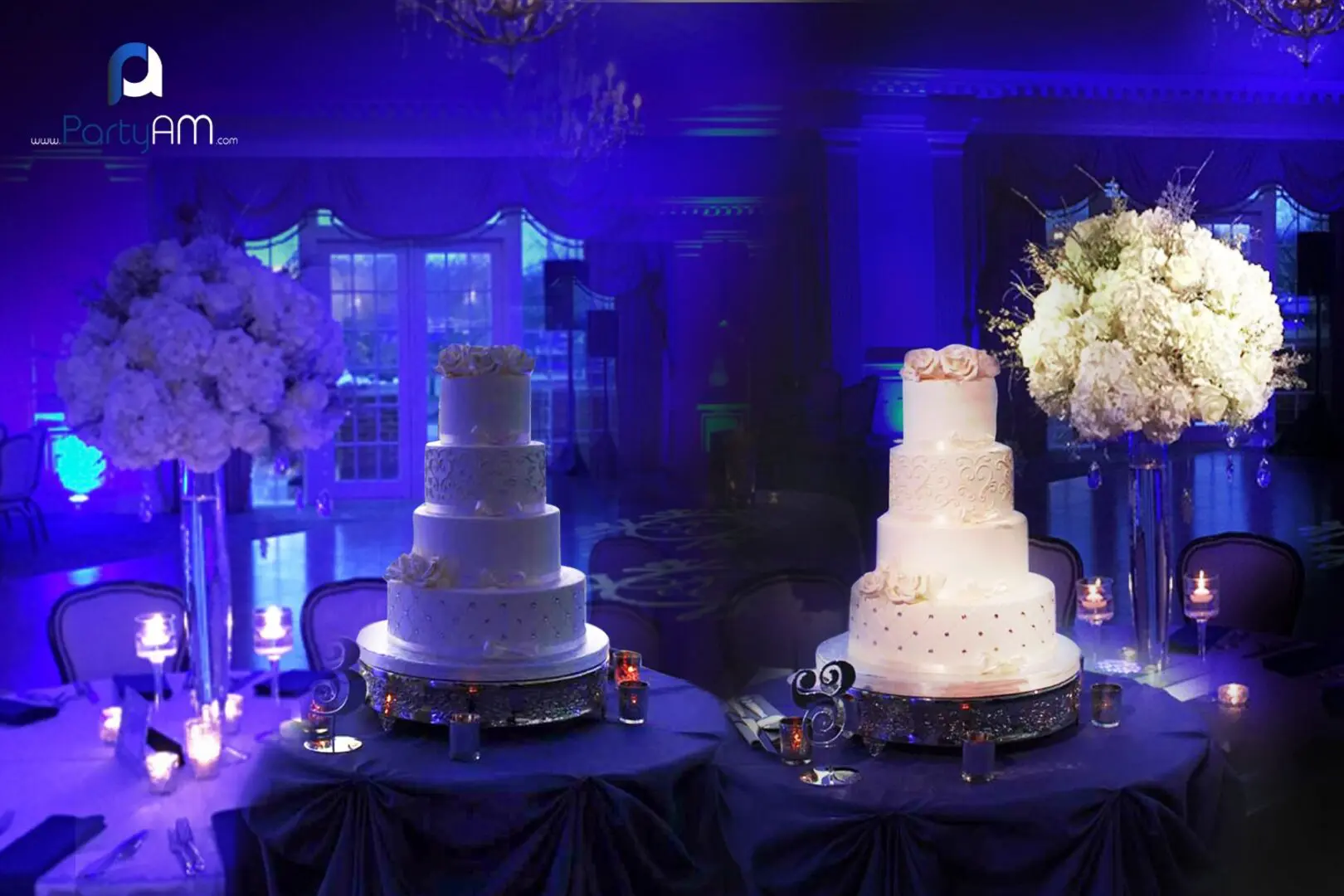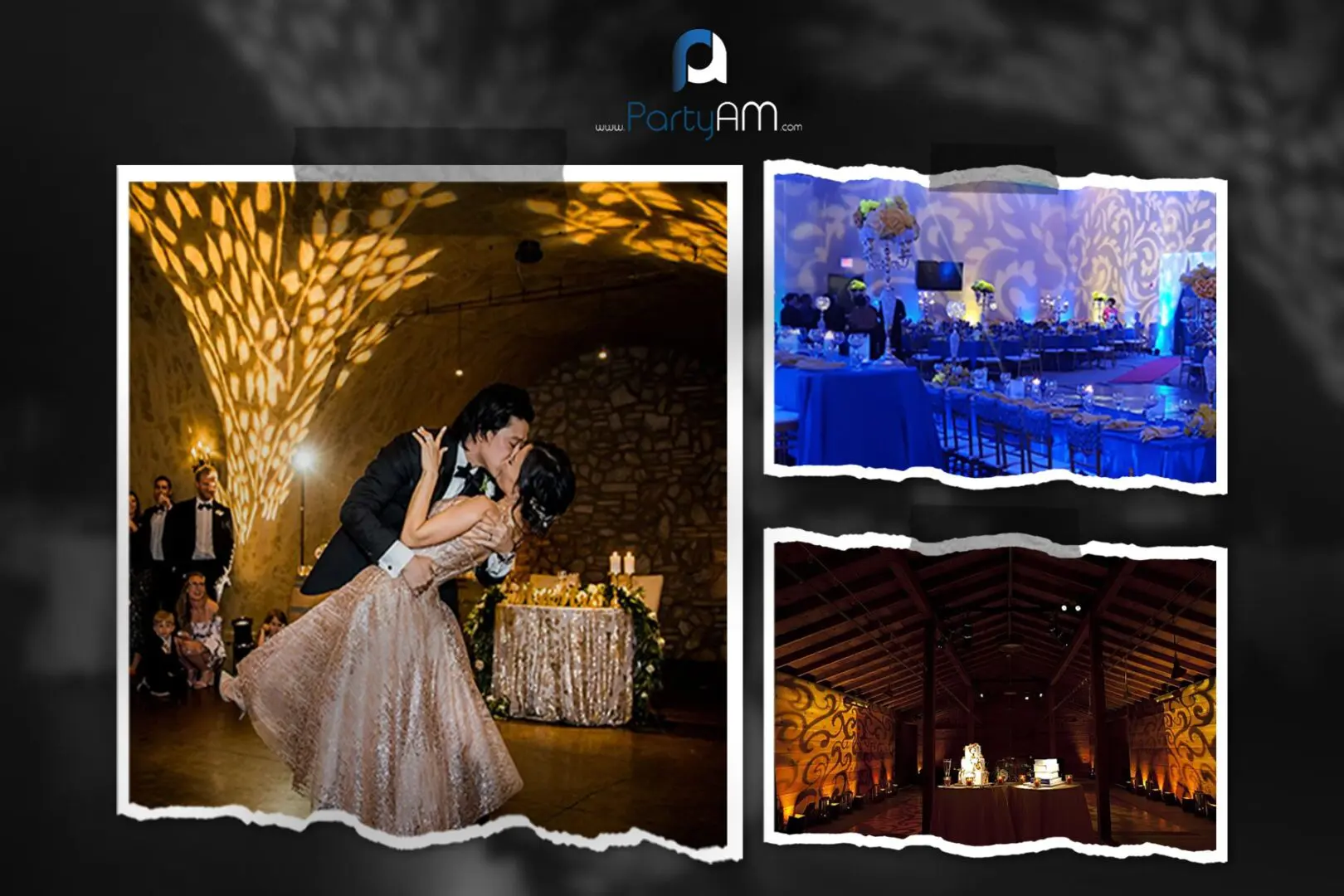 Pattern or Image Lighting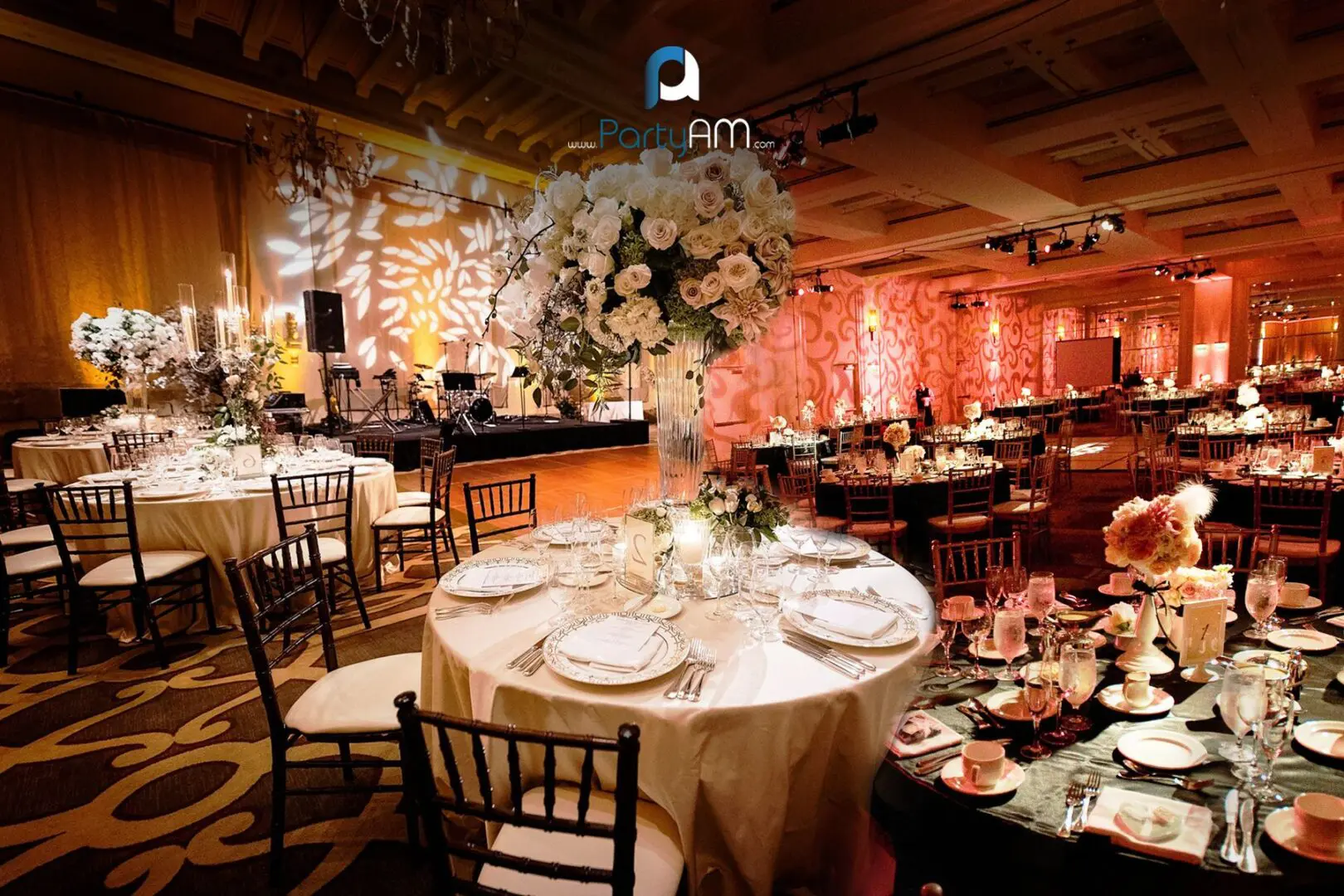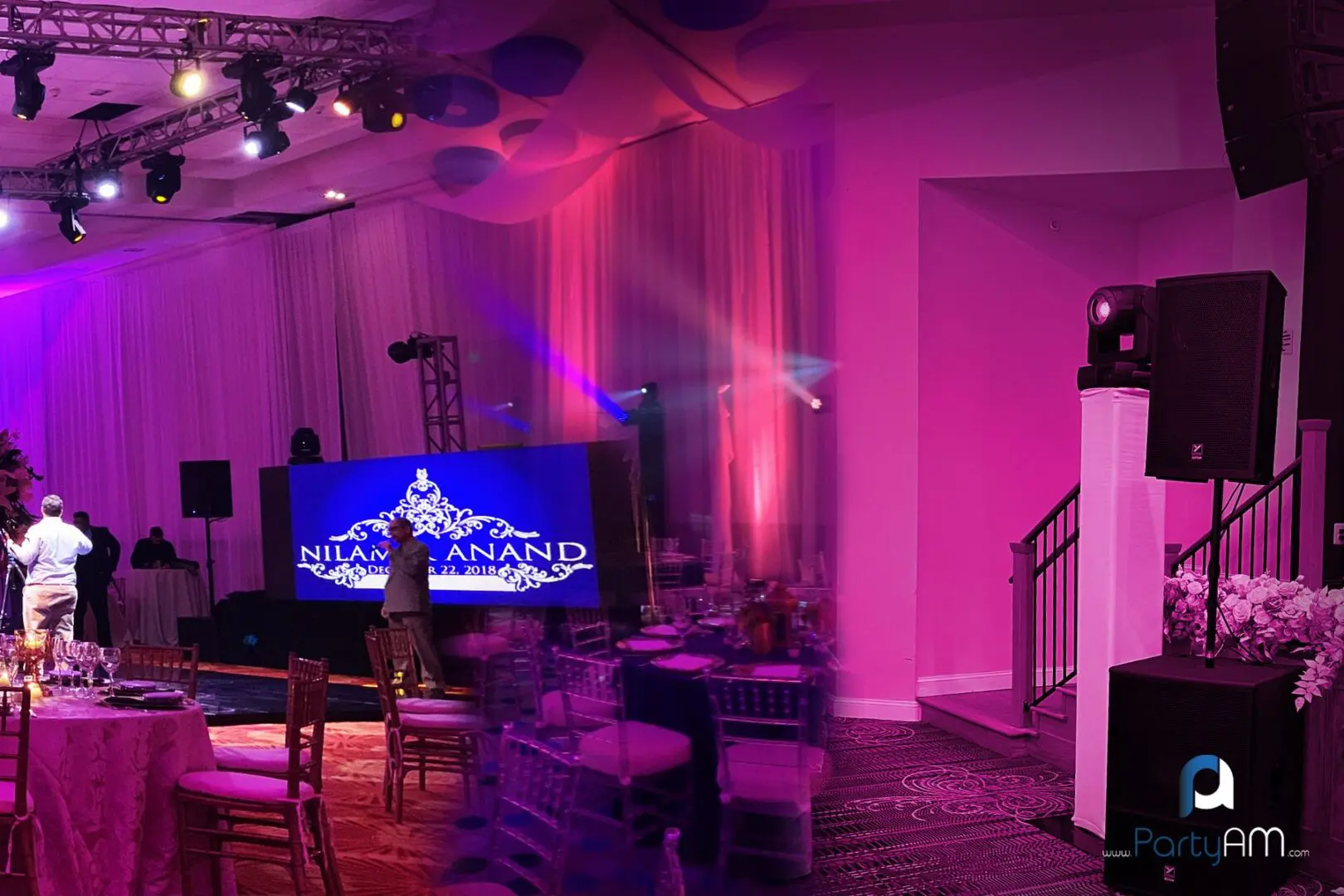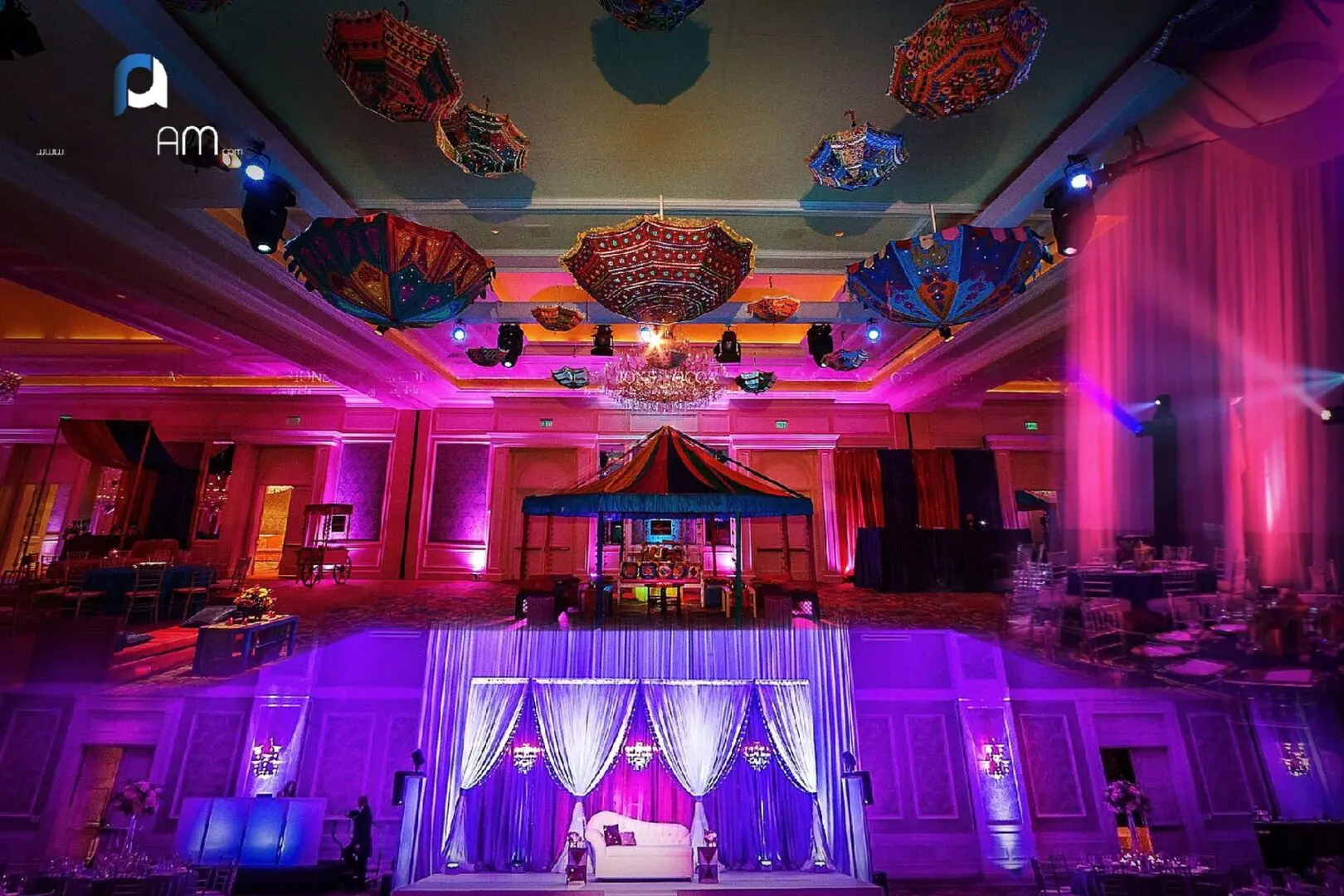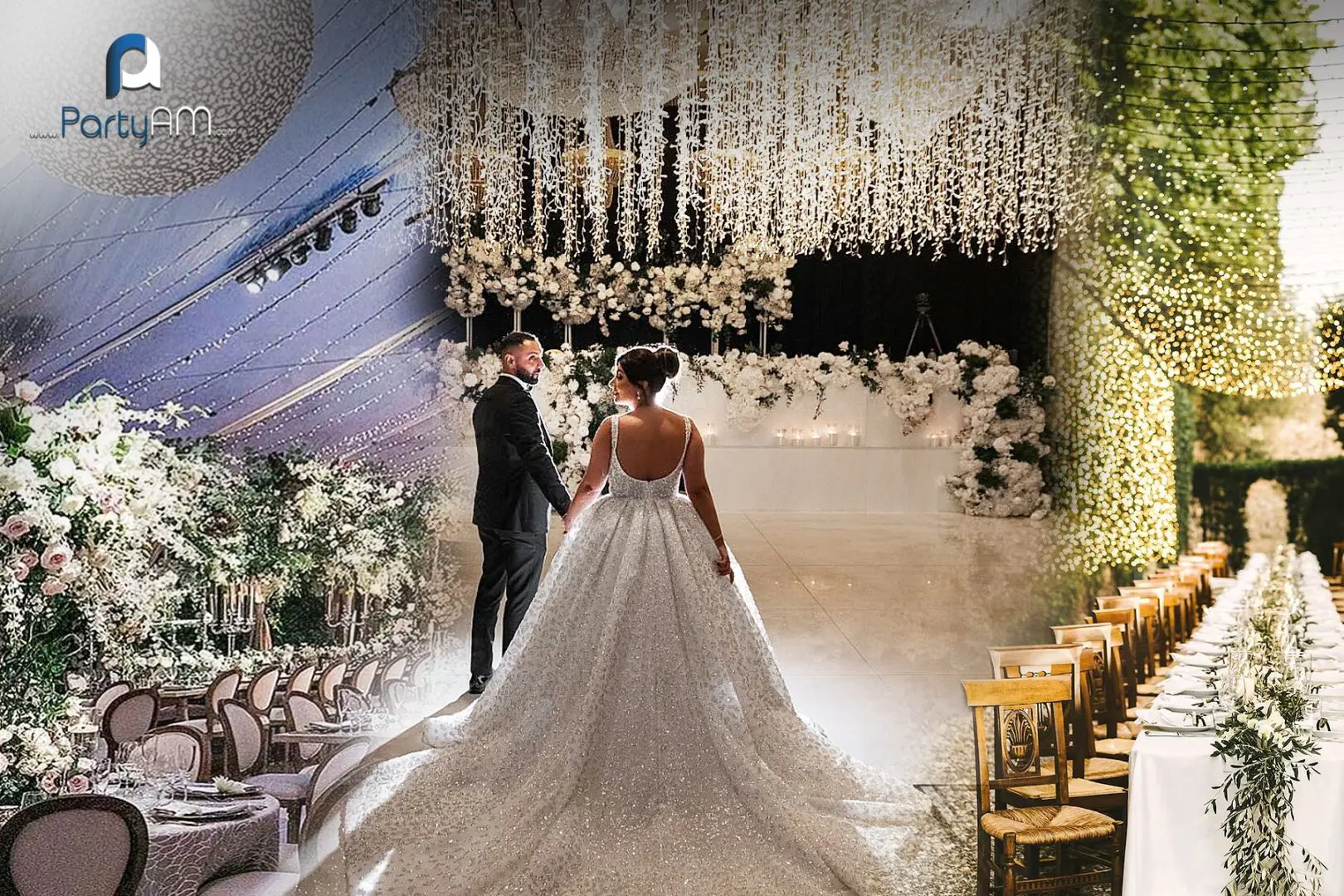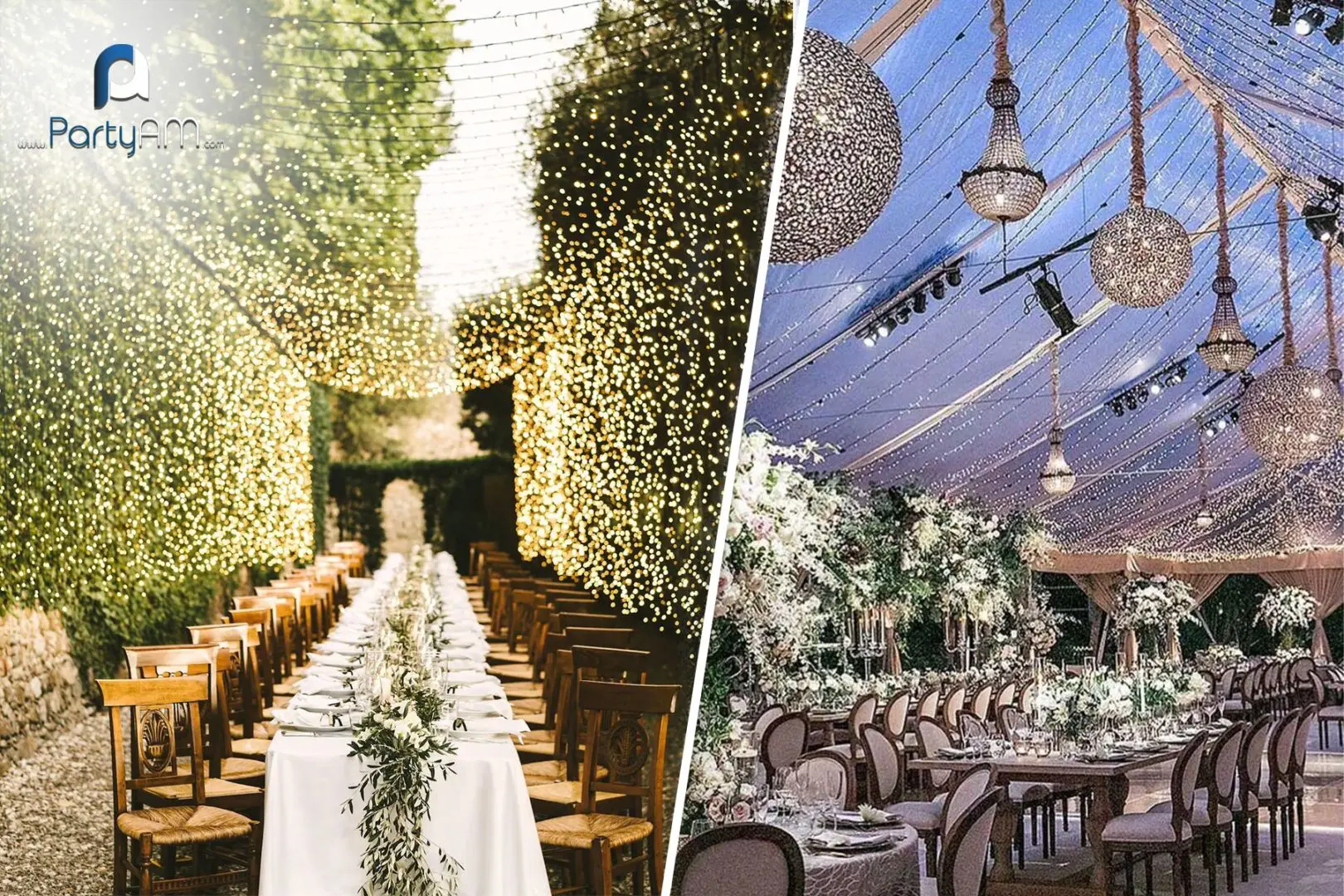 Laser Show With High Powered Laser ShowAnd so much more!!!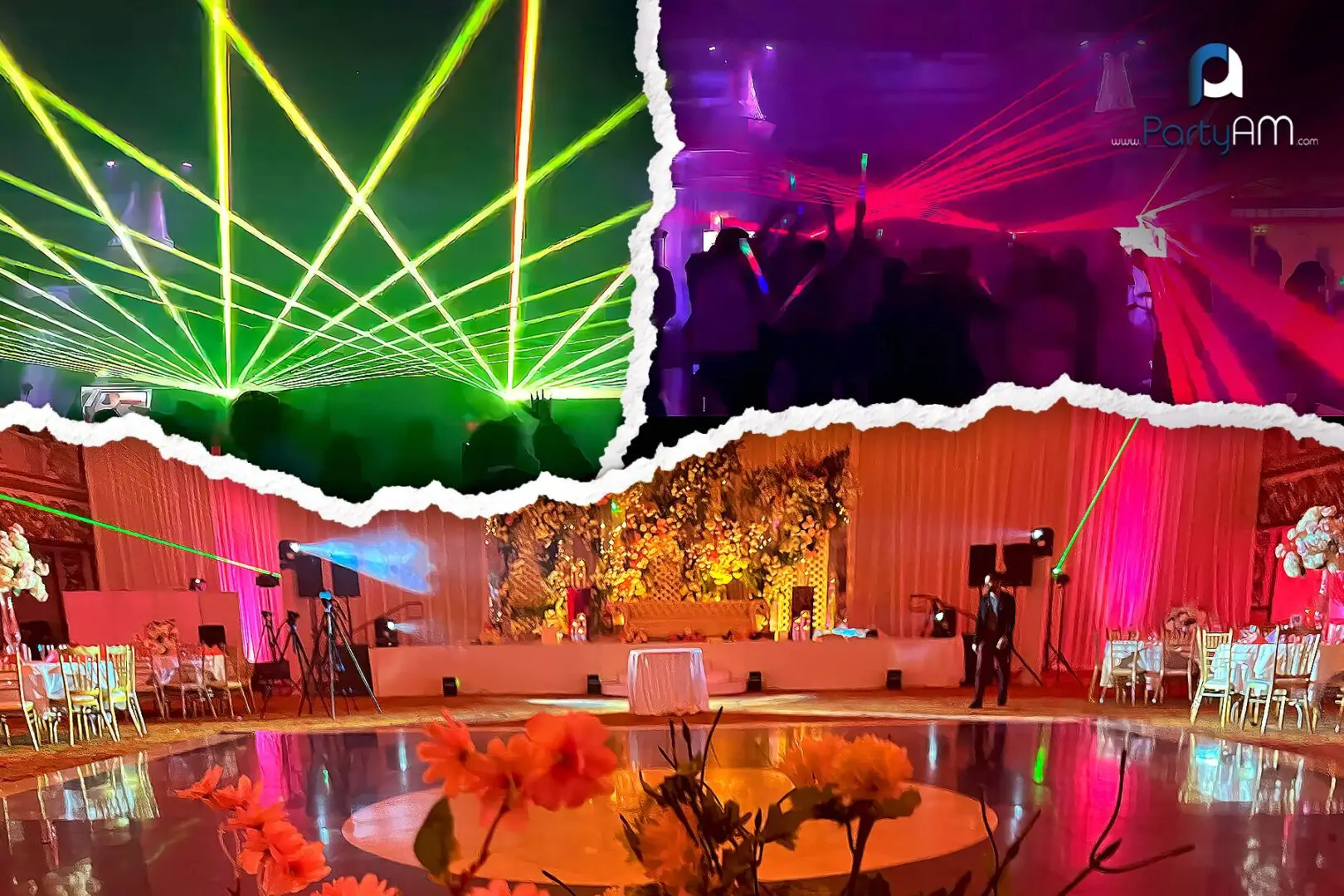 VISUAL – TV – LED VIDEO WALL - PROJECTION
Lighting is the quintessential factor in creating a party atmosphere. Our lighting technicians are magicians when it comes to setting up parties. Professionally trained and certified technicians will color wash your venue to bring out the core beauty of any décor. We provide everything from AV/TV/LED Video Panel. Please email for additional details.
Lights, Camera, Action! Looking to show a home movie or a have a full-on cinematic experience, we've got you covered! Party AM Entertainment & Event Lighting Décor has variety of LED TV's, LED Video Wall screen sizes and ultra-10-foot projectors with skirts and wiring. One of the hallmarks of any event is the visual component.
Our priority is the best possible immersive Audio Experience for you and your Guest. Have you ever been to an event that was uncomfortably loud? Or had massive uncontrolled screech feedback? I can guarantee that was not a PARTY AM ENTERTAINMENT & LIGHTING DÉCOR EVENT!
At Party AM Entertainment & Lighting Décor, ALL of our audio gear from our monitors to mixing boards to microphones are constantly serciced and checked to make sure that they will perform at their best for YOUR event! We use Audio gear from trusted manufactures (Yorkville & RCF) in the audio industry and pair that top quality gear with years of experience in corporate, concert and theatrical sound so that we can pass that trust on to you.

Every Event Space and venue has its own sonic challenges, from Indoors to Outdoors we know the physics and have the tools and experience to create a sonically stable environment for your event!
We use industry leading sound from top 3 companies. At every event you can find our Audio Engineers walking around with an Apple iPad and mixing and adjusting the sound so we hear what your guest hears every time.
SPECIAL FX – INDOOR PYRO SPARKLER & DRY ICE MACHINE (LOW LYING FOG)
Add an extra spark to your event space with the use of indoor pyrotechnics (Sparklers) along with dancing on the cloud nimbus dry ice machine (Dancing on the clouds). This creates a magical feeling and is beautifully captured on camera! Dry ice and indoor pyro is accepted by all venues and will not set off any sprinkler system. An on-site technician will control the heights and spread of the sparklers.